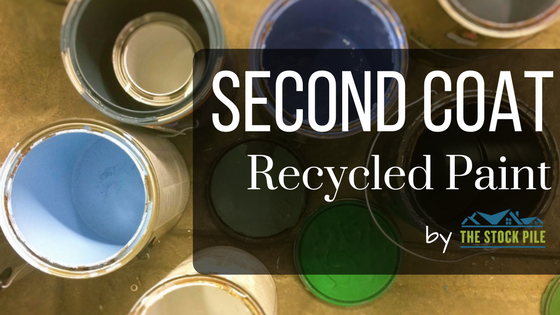 Looking for a sustainable option in paint that will also save you money? The Stock Pile now offers recycled paint for $10 per gallon. While we've always had paint to purchase thanks to generous donors, usually only 1 gallon of each color was available. Now you can purchase larger quantities of the same color making home improvement projects easier than ever!
---
How It Works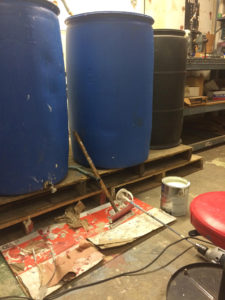 When The Stock Pile receives like-colors of donated paint, we pour them into a barrel, filtering it as it pours to ensure a smooth texture. Then we take a long beater and mix the paint which creates a consistent color. That gets poured into new paint cans. We put a dot of the new paint on the outside of each can so you know the color.
Combining paint in this way allows The Stock Pile to offer multiple gallons of the same color making it easier for you to complete larger projects such as an entire room.
---
Why recycled paint?
By volume, paint is the largest category of waste brought into household
hazardous waste collection programs. According to the EPA, every year the U.S. sends 64 million gallons of paint to landfills. Not only will donating unused paint help the environment, but choosing recycled paint for your projects is also more sustainable and cost-effective.
In order to ensure Second Coat's high quality, The Stock Pile can only accept latex paint donations that are less than five years old and haven't been exposed to extreme temperatures. If your paint does not meet the requirements to be recycled, visit Stark-Tusc-Wayne Joint Solid Waste District's website at timetorecycle.org for information on proper paint disposal. Never dump paint into storm sewers, down drains, or into waterways.
Recycled paint is an affordable way for individuals to update their homes with a quality product. At The Stock Pile, we believe in sustainable options that are cost-effective. Second Coat is just that.
---
Frequently Asked Questions
What kind of paint is used?
Second Coat is latex paint that may be a mixture of indoor and outdoor paint. Though we recommend only using it as indoor paint.
Is there anything added during the process?
No, nothing is added. It's just paint!
How much does it cost?
Second Coat is $10/gallon.
---
Donate
The Stock Pile accepts good, reusable paint donations that meet the following criteria:
Latex only
Indoor or Outdoor
Less than 5 years old
Has never been exposed to extreme temperatures
Partial or Full cans
Donations can be dropped off during regular business hours Tuesday through Saturday from 10am to 3pm. For large quantities of paint, The Stock Pile offers free pick-up. For more information or to schedule a donation pick-up, call us at 330-455-4585.
---
Second Coat is possible thanks to funding from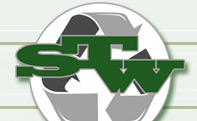 Stark-Tusc-Wayne Joint Solid Waste Management District.